Proposed Social District Public Information Session
3:00pm - 7:00pm
Lowell City Hall
101 West First Street, Lowell, NC 28098
---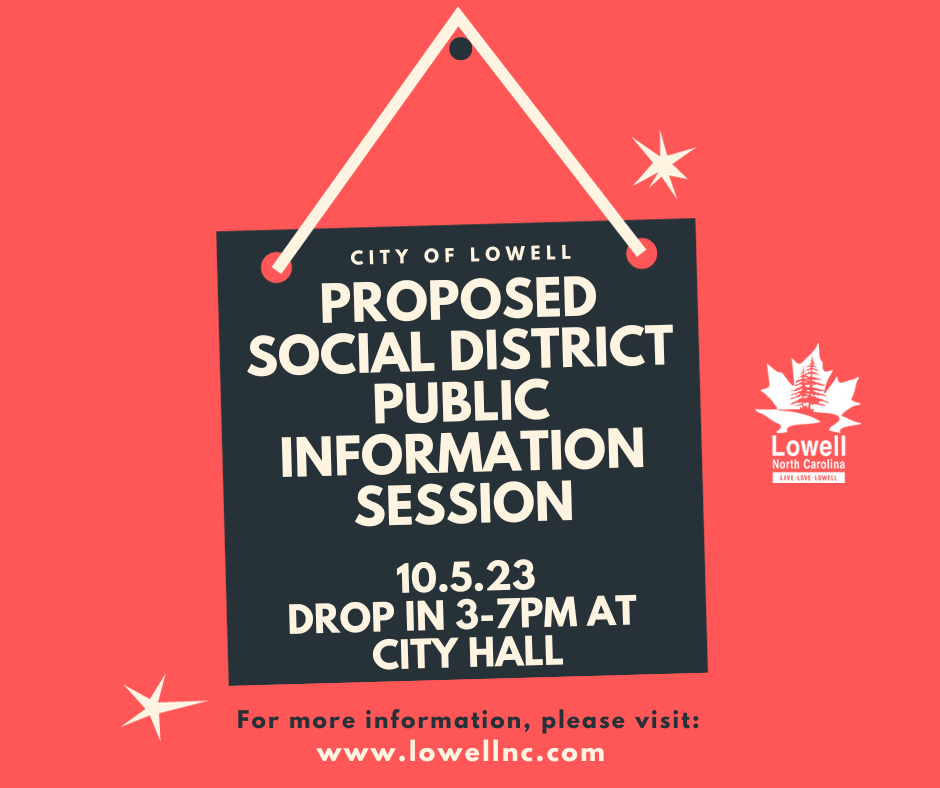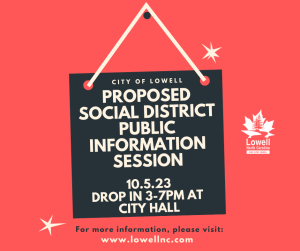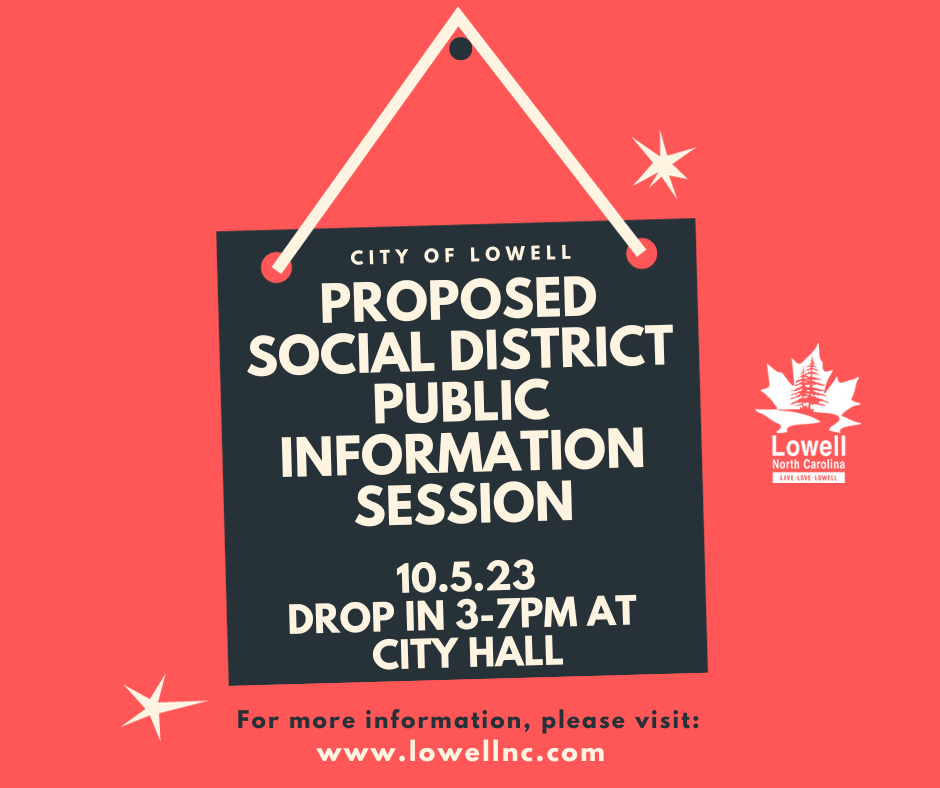 The City of Lowell will hold a Public Information Session on Thursday, October 5, 2023, from 3pm-7pm, at City Hall, 101 West First Street, Lowell, North Carolina, 28098 regarding the implementation of a proposed Social District. This public information session is open to all interested parties, including both residents and businesses.
Amid the ratification of House Bill 211 from Session 2022-49 of the General Assembly of North Carolina, The City of Lowell is proposing to establish a social district within specified boundaries of Downtown Lowell. The district is known as the "Lowell Social District."
For further information please call Tori Dellinger, Parks and Recreation Director, at 704-824-3518.