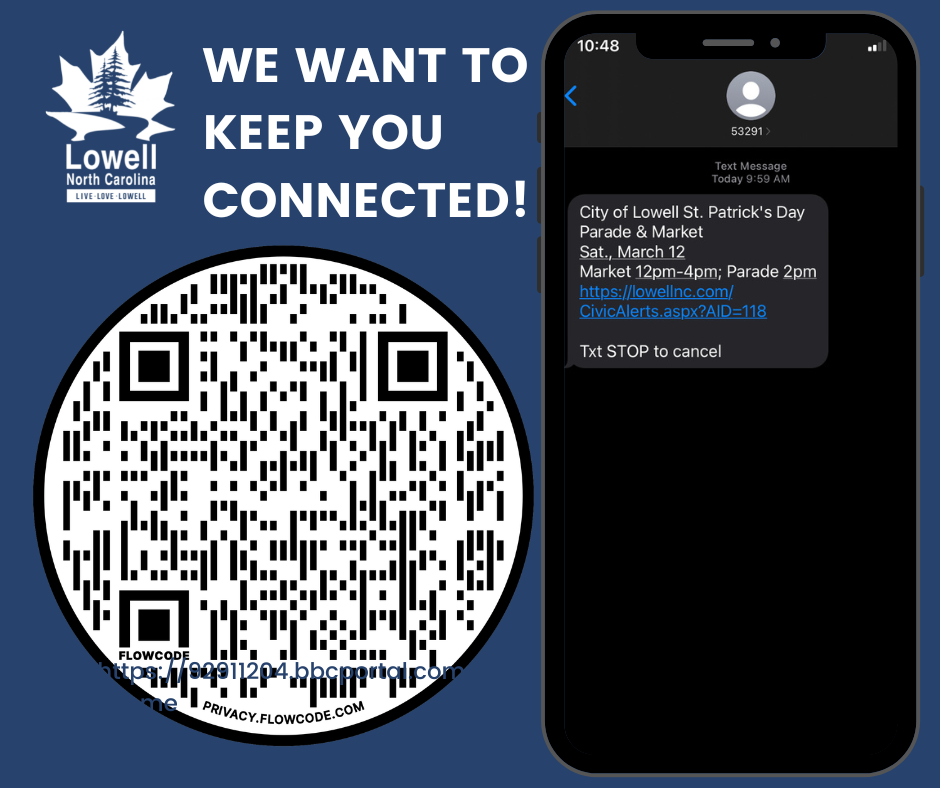 We want to keep you informed about water outages, holiday closures, trash/bulk pickup changes, and community events! Create a free account on our Blackboard Connect Portal and you can choose your communication preference, whether it's a phone call, text message, or an email.
What is Blackboard Connect?
Blackboard Connect® is our City-to-Citizen communications service. With it, we can send periodic and personalized voice, text or e-mail messages to residents and businesses within minutes. The Blackboard Connect® service will be used to inform the citizens of Lowell of important emergency situations and public interests. With many in our community using a variety of home and mobile devices, MyConnect Portal will allow you to enter the best way to reach you, your family, or your business.
Your contact information is secure and will not be shared with anyone else. This service is only used to contact you for emergencies or public interests.